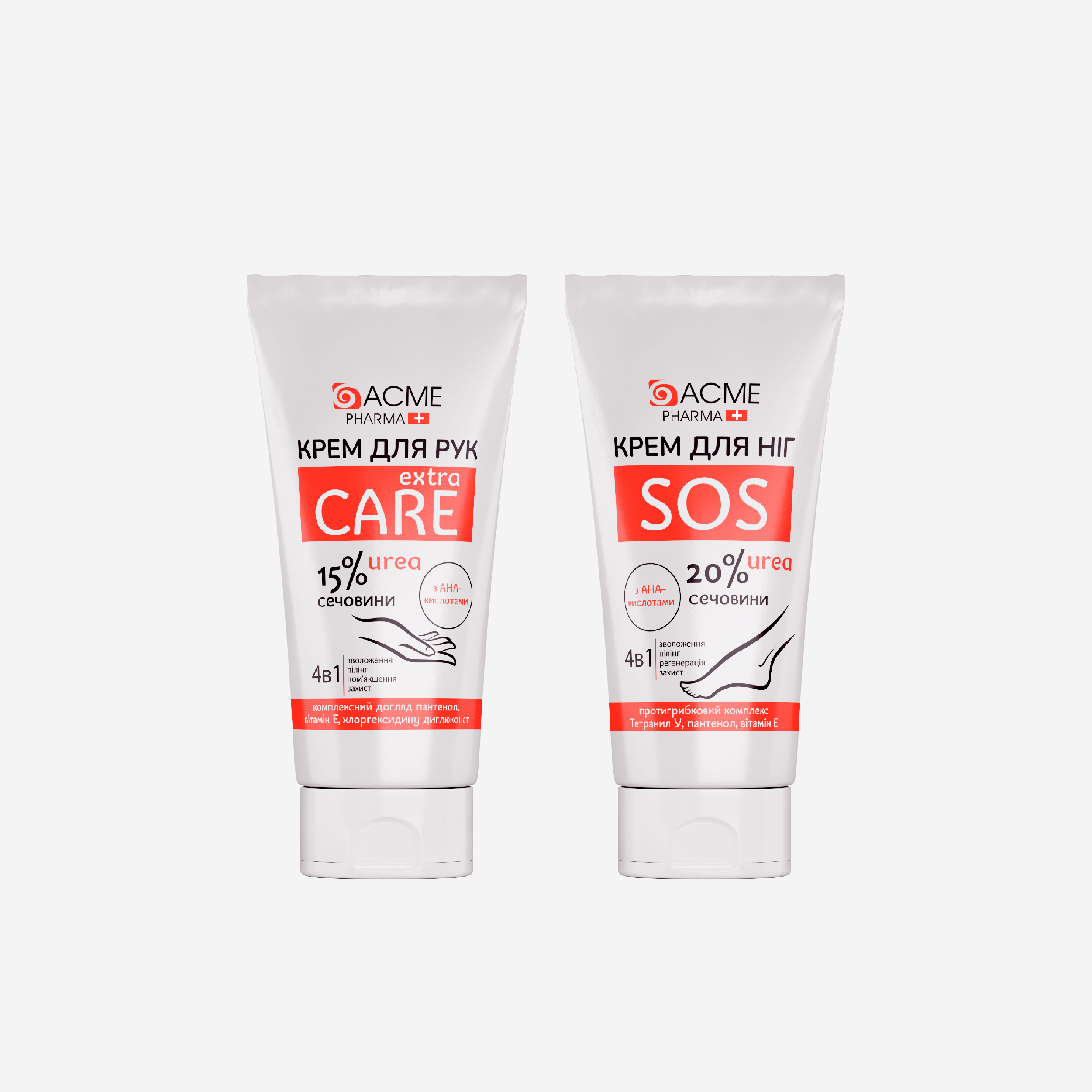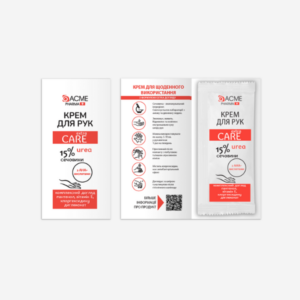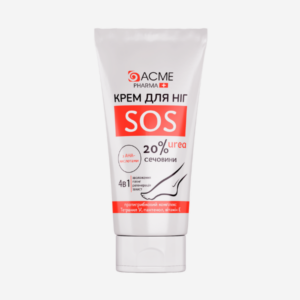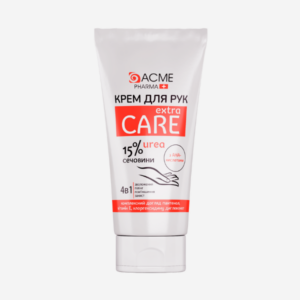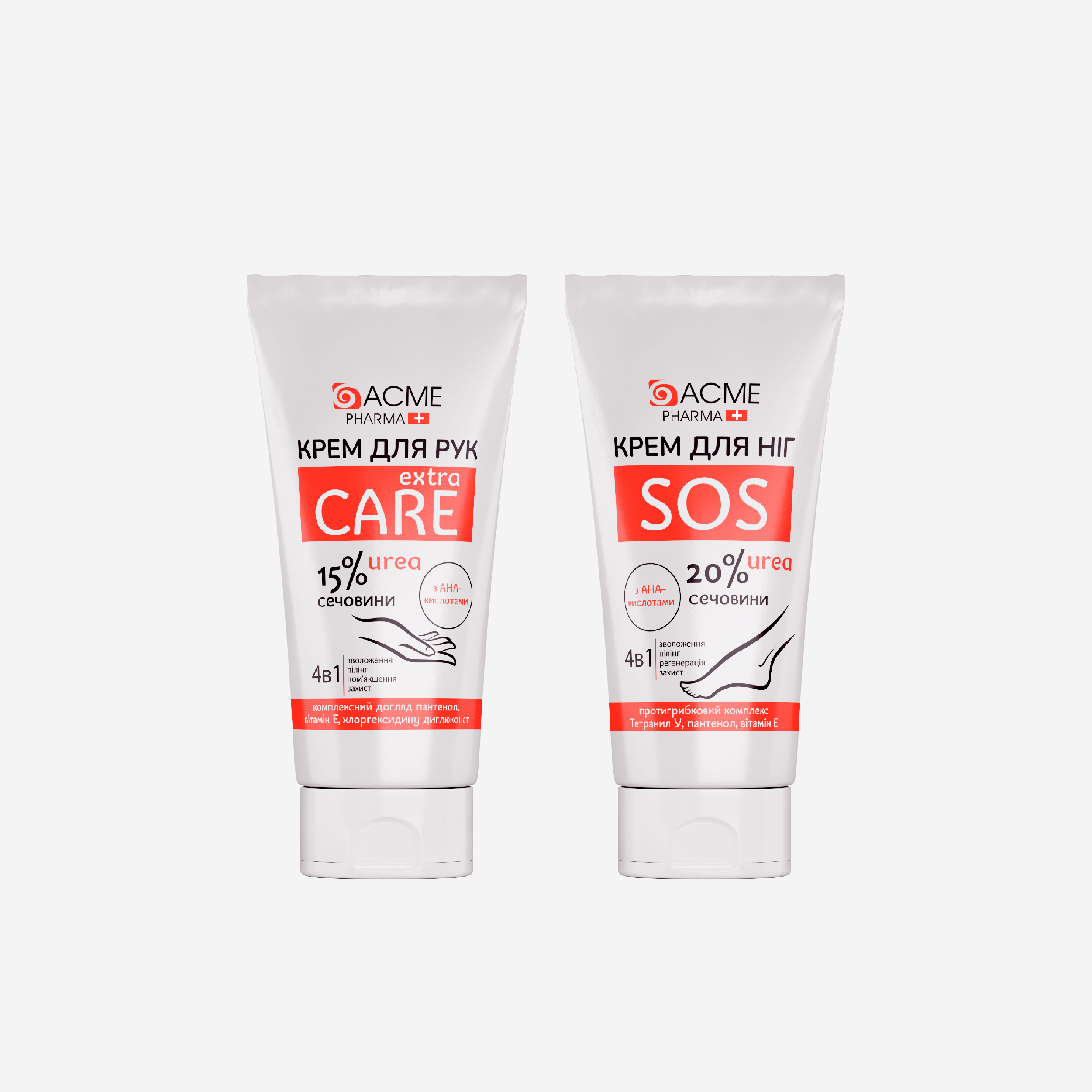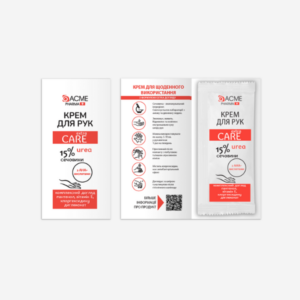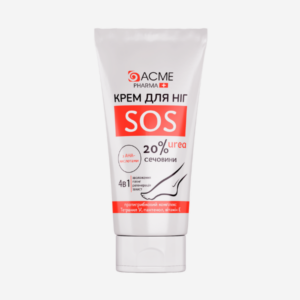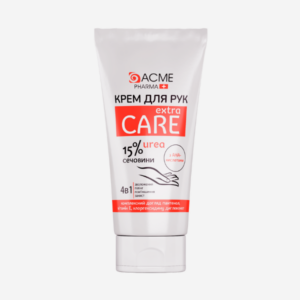 ACME PHARMA SKIN CARE
ACME PHARMA hand and foot care
The effective urea content of the hand cream (15%) provides extreme care and moisturizing.
The high urea content (20%) provides effective moisturizing of the skin of the legs and feet. Recommended for very dry skin, prevents cracked heels.
Description
Hand Cream
Foot cream
Description
Urea is a natural essential moisturizer that is a natural constituent of the body. The cosmetic industry uses urea produced in the laboratory from ammonia and nitrogen dioxide. Urea is able to attract moisture to itself, as a result of which the skin becomes softer and more moisturized, and dryness and flaking disappear. Urea molecules are highly hygroscopic, which allows the substance to bind water molecules, preventing their evaporation from the surface of the skin, also this component in the composition of cosmetics accelerates the process of tissue regeneration, and exfoliates dead cells.
Hand cream EXTRA CARE, ACME PHARMA
care for dry skin
with antiseptic effect
15% urea
15% urea – effective urea content provides extreme care and hydration;
effective even after contact with aggressive chemicals;
a complex of oils and AHA acids – nourishes, restores, softens and brightens;
chlorhexidine – has an antibacterial effect.
Foot cream SOS, ACME PHARMA – care for problematic skin of legs and feet
With complex against fungus
20% urea
effective formula;
for very dry skin;
prevents cracks.
AHA acids and oil complex
fights peeling;
nourishes;
regenerates the skin of the legs.
Tetranil U prevents the formation of fungus.