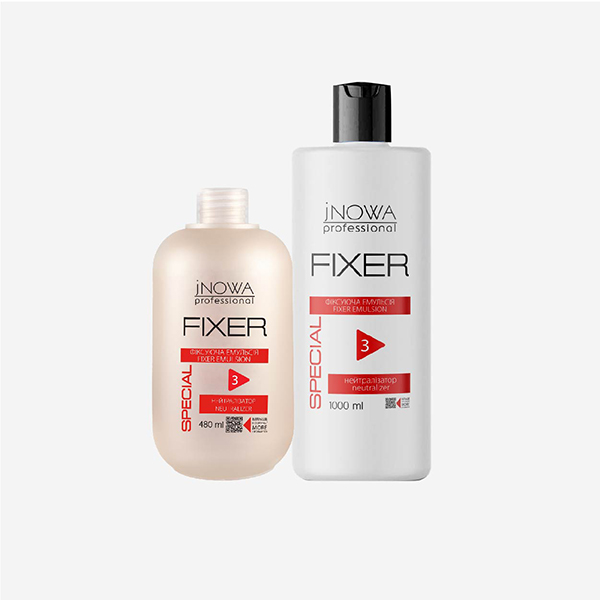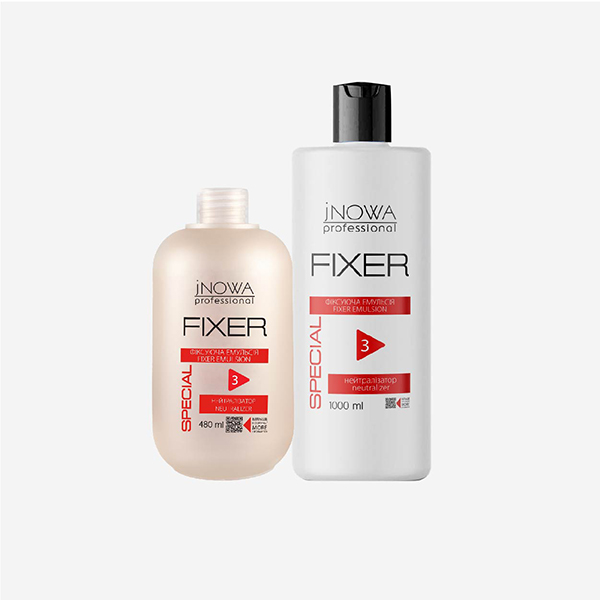 FIXING EMULSION
FIXER NEUTRALIZER
Provides curls fixation
Neutralizes the chemical reaction
Softens and moisturizes hair
SPECIAL COMPONENT
Ricinic oil softens and conditions, nourishes along the whole length. Closes the cuticle. Restores damaged and split hair
Description
HOW TO USE: foam 2/3 of the emulsion. Apply of the fixing emulsion on the hair without removing the bobbins, expose for 10 minutes. Remove bobbins. Apply the remaining emulsion along the entire length of curls, especially on the tips, and expose for 5 minutes. Rinse the fixing emulsion with running warm water. After the procedure, be sure to apply a balm or a mask on damp hair. Do not dilute the composition with water!
WARNING: contains hydrogen peroxide! Wear protective gloves. Avoid contact with eyes. In case of eye contact, rinse immediately with plenty of water. Do not use metal objects while working with the product. An allergy test must be performed before use. Do not use it in case of scalp inflammation and allergic reactions. If allergic reactions occur, be sure to consult a dermatologist! Keep in a dry place out of children's reach! Avoid direct sunlight.
INGREDIENTS: AQUA, AMMONIUM THIOGLYCOLATE, GLYCERIN, UREA, PROPYLENE GLYCOL, SODIUM SULFITE, SODIUM METABISULFITE, PEG-40 HYDROGENATED CASTOR OIL, POLYSORBATE 20, SODIUM LAURETH SULFATE, HYDROXYETHYLCELLULOSE, GLYCERIN (AND) SORBITOL (AND) HAMAMELIS VIRGINIANA (WITCH HAZEL) LEAF EXTRACT (AND) LECITHIN (AND) XANTHAN GUM (AND) PANTHENOL (AND) TOCOPHERYL ACETATE (AND) GLYCERYL LINOLEATE (AND) GLYCERYL LINOLENATE (AND) DIATOMACEOUS EARTH (AND) PHENOXYETHANOL (AND) CAPRYLYL GLYCOL (AND) DISODIUM EDTA (AND) GLYCERYL CAPRYLATE, PARFUM, LIMONENE, LINALOOL, GERANIOL, CITRONELLOL.