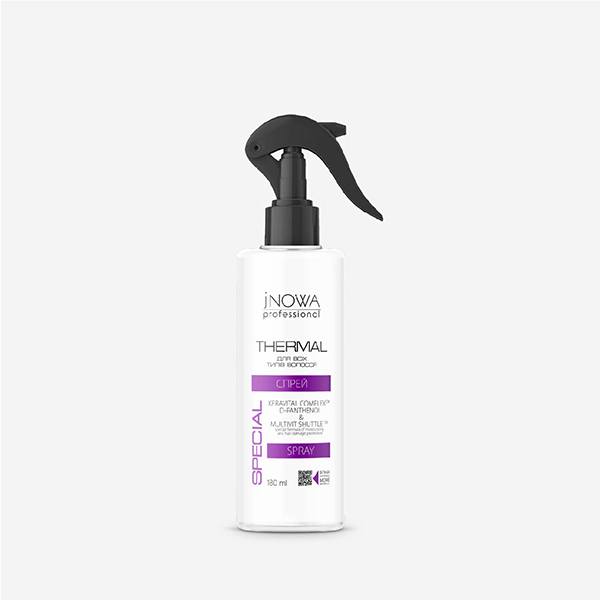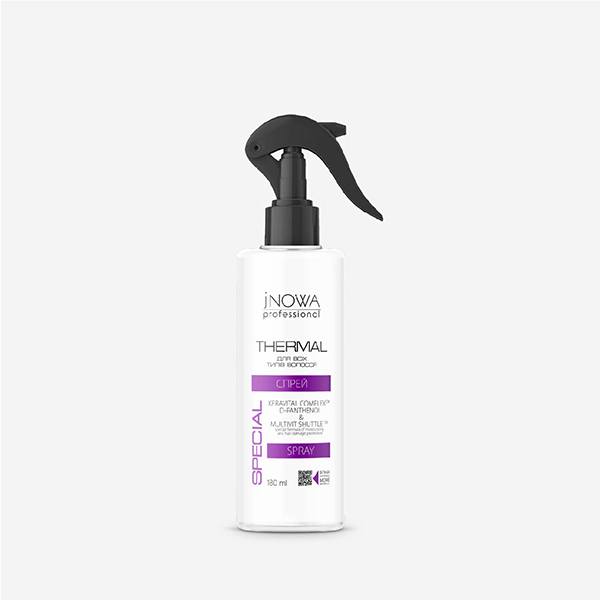 THERMAL PROTECTIVE SPRAY
EXTRA CARE is the professional product range, developed for additional hair care. It provides the efficient care and reconstruction of hair that requires strengthening and protection. All products contain the innovative KeraVital Сomplex. For very damaged, dry and fragile hair.

THERMAL PROTECTIVE SPRAY

The spray provides protection from the thermal influence of fan or curling iron with D-panthenol and ricinic oil
Has the detangling action
No rinsing

 

KeraVital COMPLEX

An innovative complex, developed by the ACME Institute of Healthy Hair especially for: intensive care, protection, shine, reconstruction, and moisturizing of hair.