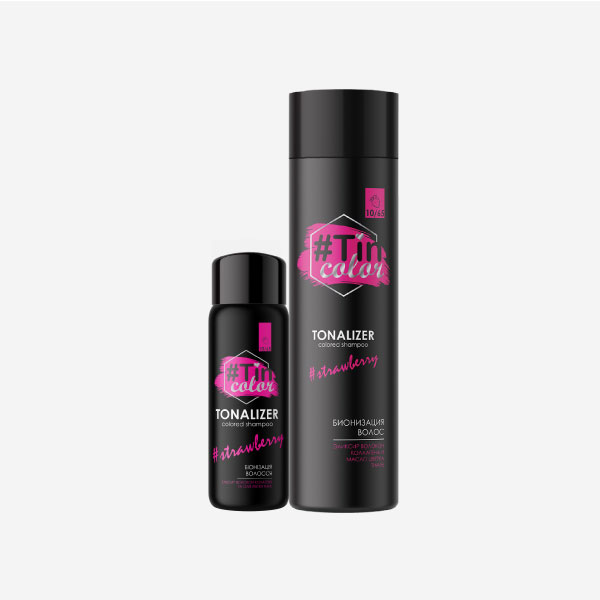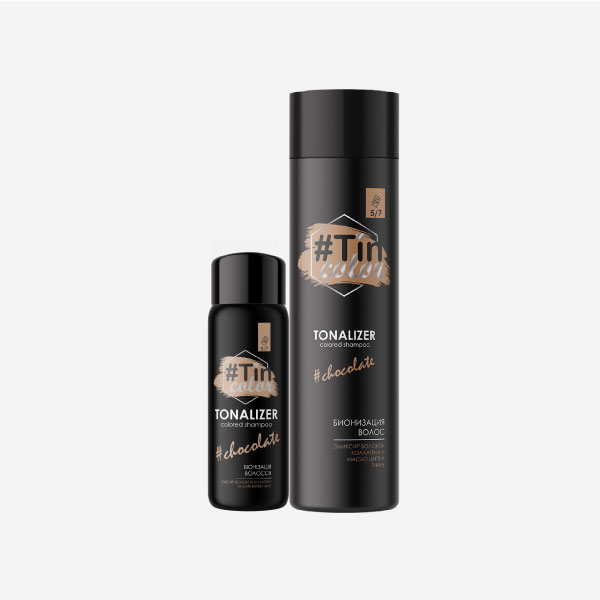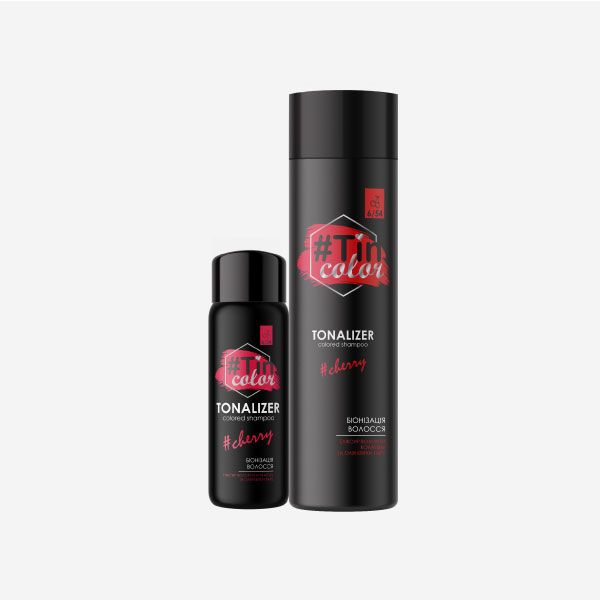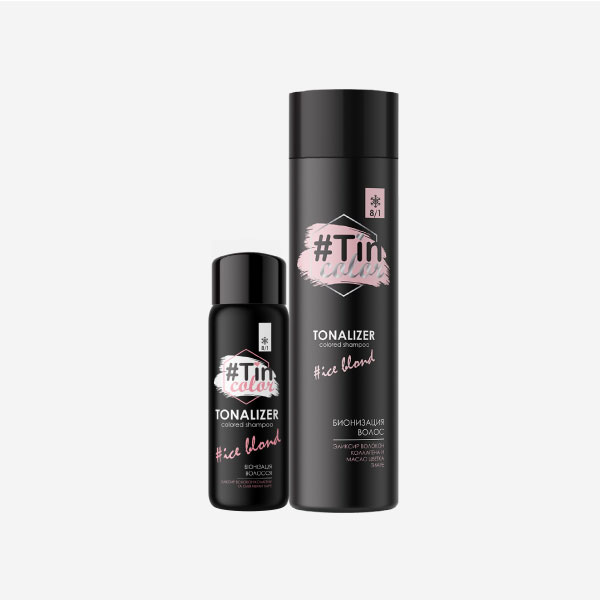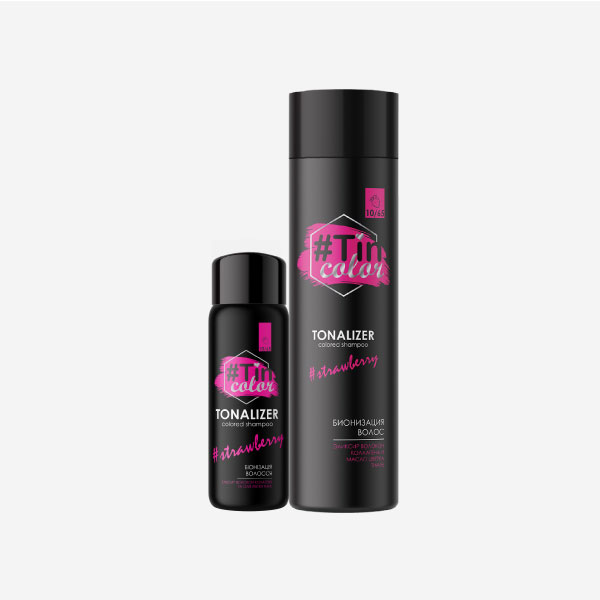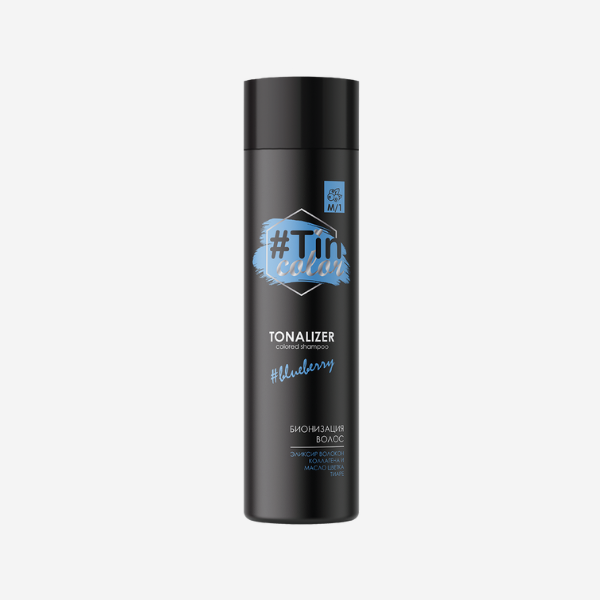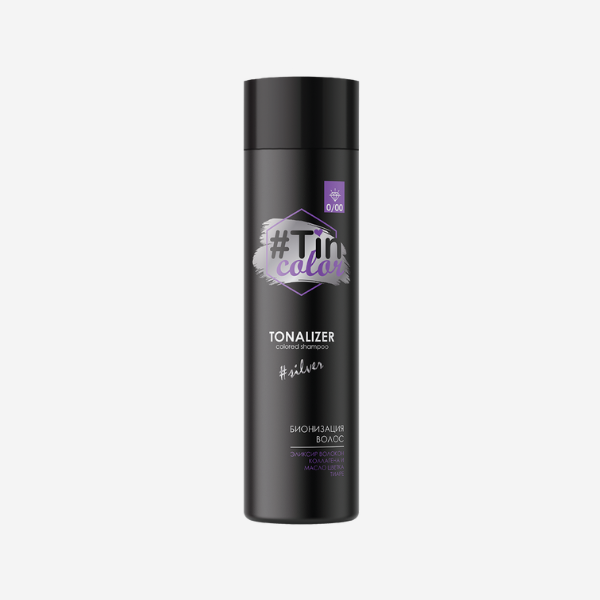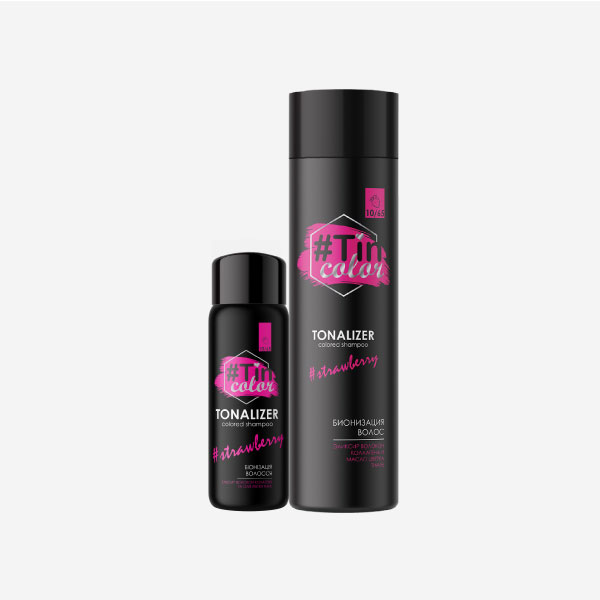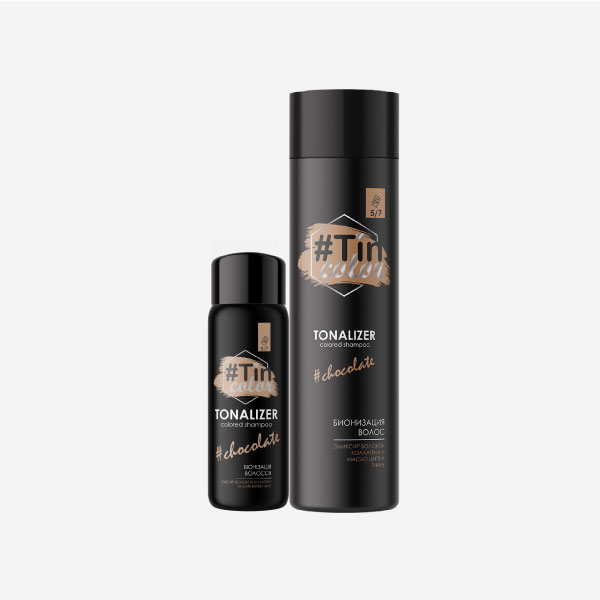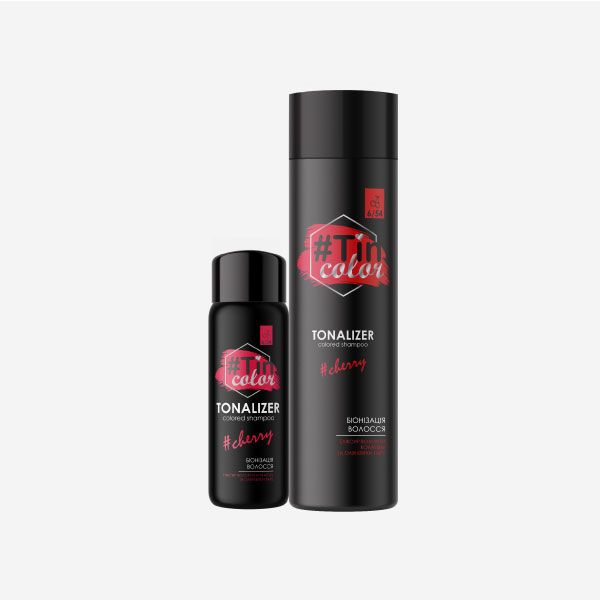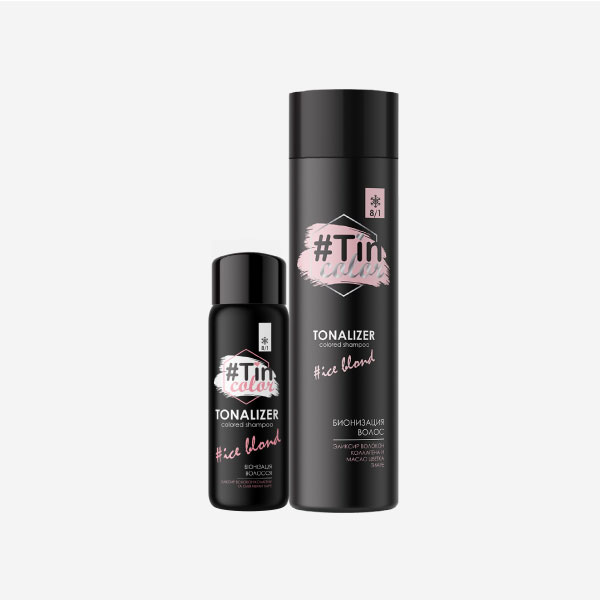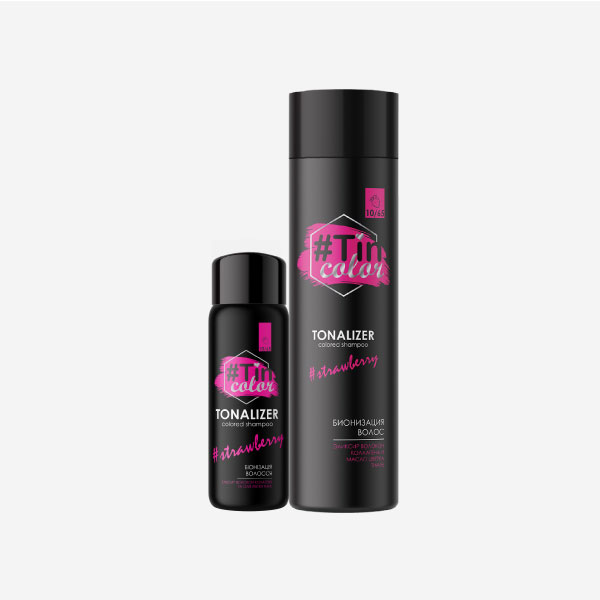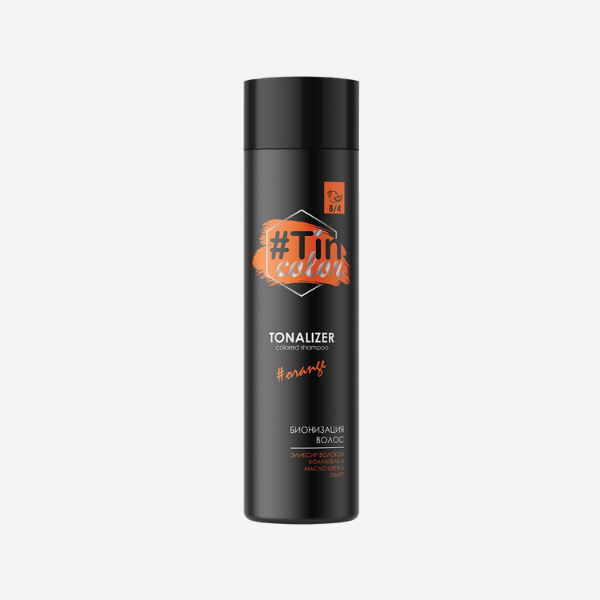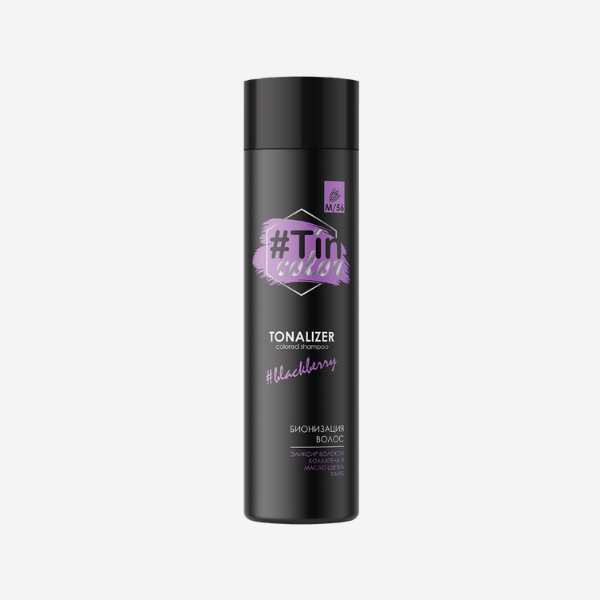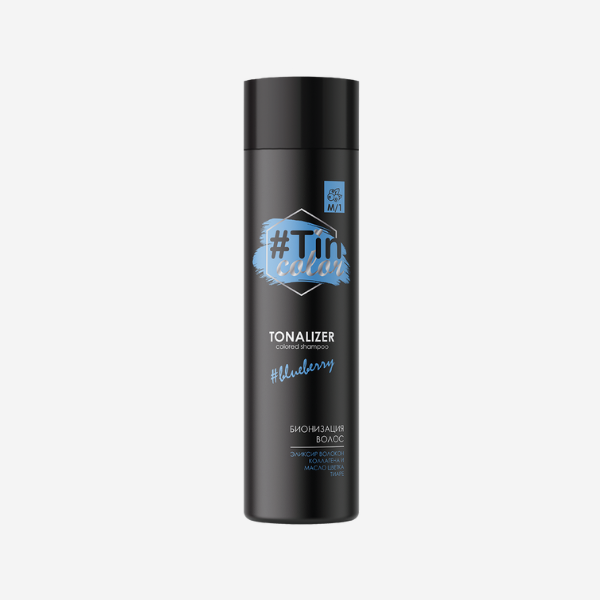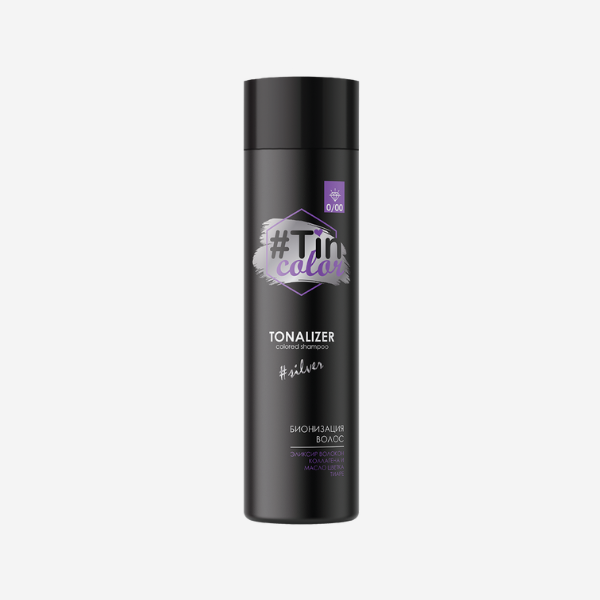 HAIR TONALIZER "TIN COLOR"
Tin Color Toning Shampoo is not only 8 bright shades for toning, but also a complete care for colored shades. With Tin Color, you can add saturation and brightness during coloring, accentuate in the form of bright curls
Description
The formula of Tin Color tinting shampoo is not only responsible for the color. Together with the tint, there is bio revitalization, i.e. restoration of the hair structure. The active ingredients include collagen fibers and tiare flower oils. Regeneration of hair structure is aimed at both general improvement of hair appearance, and hair pigment content. It takes care of the hair while giving it a rich shade and dazzling shine.
It contains only caring and nourishing properties
BIONIZATION COMPLEX fixes the hair dye on the surface of the hair, evens out its structure, protects it from the aggressive influence of the environment
Tone-on-tone or a TON darker
Free of oxidants and ammonia
Trendsetting shades
Tonalizer perfectly maintains the shade between colorations.
0/00 – maintains the anti-yellow effect without accumulation.
10/65 – to keep the shade pink. Can be diluted with your shampoo to reduce color intensity.
8/1 – has a cold tone, suitable for the support of cold blonde, russet shades.
8/4 – supports all copper shades.
6/54 – has a red tone. Can be diluted with your own shampoo to control the intensity of the color.
5/7 – Excellent support for darker shades, no red undertones, dense.
M56 and M1 shades are rather bold, the colors show up only on undyed hair or pre-dyed bleached hair.
After using the shampoo the hair is moisturized, nourished and shiny.